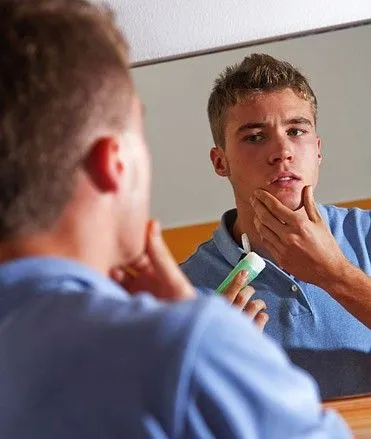 Acne
The Fountain Clinic™ has the latest in techniques and laser technology for acne treatment. Victoria Kilarsky, our advanced medical aesthetician, is an expert with acne facials during which blemishes, milia and comedomes are removed from the skin. This is the first step in acne treatment. Victoria and Dr. Birchall will explain the various treatment options and products to produce the quickest results possible without resorting to drastic measures such as Acutane® and countless rounds of antibiotics. Acne in women is often hormone-related. Hormone levels can be measured with a simple, at-home test kit and then treated. Resistant acne can be treated with Broad Band Light (BBL) which sterilizes the skin after several treatments, thus avoids severe scarring.

Acne scarring can be treated with ProFractional® (see "Skin Rejuvenation" below) and Sciton®Ablative CRL Laser therapy to smooth the skin and many times can eliminate "ice-pick" scars and deep scarring. SkinTyte® and the FotoFacial® round out the therapies to repair and restore the skin's color, tone and texture. Call today to schedule a consultation with Dr. Birchall for acne scar treatment.
---
Facials and Peels (Medical-Grade Skincare)
The Fountain Clinic™ offers advanced, medical-grade facials and peels. As an option, our new LED Red-light and Blue-Light therapy can be added to any of our custom facials. Victoria Kilarsky, our medical aesthetician has had advanced training in techniques and products from Europe and the United States. Identifying the cause of skin problems is an art which she has perfected. There are several different types of facials available. Victoria will guide you through the possibilities and help you select which facial treatment suites your skin and needs best. Victoria also performs semi-permanent makeup. Scroll down to see!
The Fountain Clinic™ MAX Facial Peel, from Italy, is one of the most comprehensive chemical peels available. A series of four peels over four to six weeks leaves the skin radiant and flawless. Irregularities in pigmentation are reduces and pore size diminished. For a brochure about our facials, click HERE
---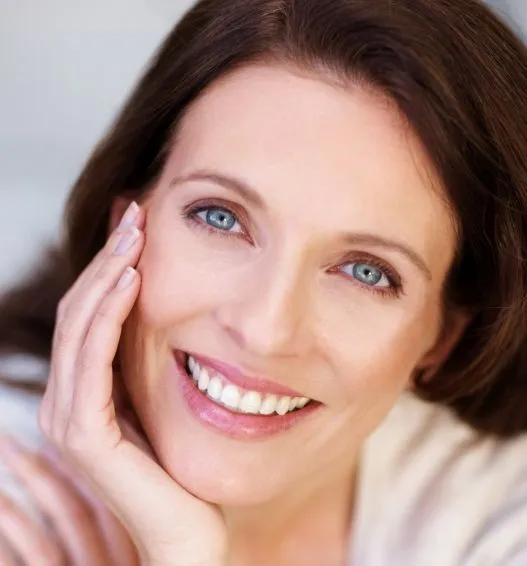 SkinTyte®
Imagine a warm facial massage that is painless, yet leaves the skin thicker, fuller, softer and tighter. That is SkinTyte® Amazing results are possible on the face, neck, backs of hands, arms, chest, abdomen or any part of the body with a series of three treatments, three weeks apart. On the first day you will notice subtle but significant tightening of the skin. Things only get better from there with the full treatment results apparent in 90 days. For an informative, printable brochure on SkinTyte® click HERE
Here is how it works: The skin is rapidly heated to 104 degrees F using infra-red, Broad Band Light (BBL). This is done in small sections or bands. 104 degrees is no more warm than a hot tub. After each section or band of skin is brought up to 104 degrees, the temperature is held for 4 minutes. Fat melting of the jowls and under-chin area can occur if the temperature is raised to 113 degrees F with repeat treatments.
There really is no "down time." The treated area is pink-red for about an hour and after that, no one would notice anything different in your appearance except the tightness. SkinTyte® - "Subtle, but Significant."

---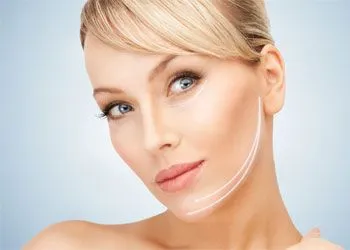 Dermal Fillers: Restylane®, Radiesse®and Belotero®
Dermal fillers "fill" skin that has lost tissue volume. The new fillers are made of natural ingredients such as calcium and hyaluronic acid. Hyaluronic acid is what the human skin is made of in addition to collagen. Some of the popular brands of dermal fillers include: Juvederm®, Restylane®, Restylane Silk®, Radiesse®, and Belotero®. A consultation with Dr. Birchall or Nurse Eva Estes, R.N. at The Fountain Clinic™ is the best way to determine which filler will best suit your needs. Dermal fillers can last anywhere from 6 months to 7 years depending on the type of filler, where it is placed and individual considerations such as extreme exercise. Fillers previously placed at another facility which are less than optimal can be dissolved over a weekend and new, precision-placed fillers utilized. No "Duck-Lips" leave our office. All results must look natural.
---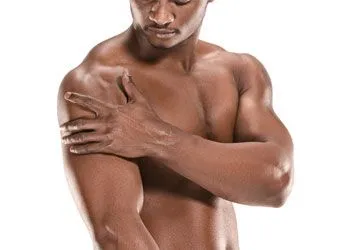 Male Enhancement - The Priapus Shot®
The Fountain Clinic™ – Age Management and Aesthetics, is proud to offer a procedure that can enhance and rejuvenate male sexual performance. This is the best male enhancement procedure yet! It is called The Priapus Shot® . You may read about it on Dr. Charles Runels' website HERE. For a brochure which can be printed, clickHERE.
Dr. Birchall received one-on-one training on the Priapus Shot® with Dr. Runels, the inventor of the Priapus Shot® in his Gulf Port, AL offices and training facility. Dr. Birchall uses the Magellan® Centrifuge to prepare the best Platelet Rich Plasma (PRP). There are only a few of these devices in Ohio. Others use test tubes resulting in inferior PRP with poor results. The Magellan® is the BMW or Mercedes for PRP preparation.
---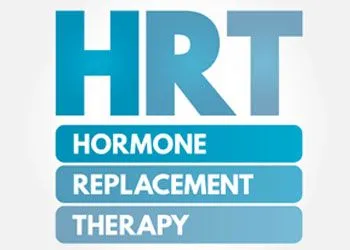 Hormone Replacement Therapy (HRT)
Hormone Replacement Therapy (HRT) for both men and women is available at The Fountain™ – Age Management and Aesthetics! Bio-identical hormone replacement therapy at physiological doses is effective and proven to be safe. Bio-identical means the exact same molecular composition as the original hormones made by the body. Click on the "Learn More" button just below to see HRT details for men and women. Brochures can be downloaded and printed from that web page.
There is a theory of aging that the body produces less necessary hormones as it ages, just as near vision decreases with age. We wear glasses to correct vision, similarly, replacement hormones can restore function, increase mental acuity and enhance sexual desire and function.
---
Erectile Dysfunction
The Fountain Clinic™ offers a new, non-invasive treatment for Erectile Dysfunction. This eliminates the need for medications, injections and many times will restore the function of the penis to that of 10-20 years ago. The Storz® D-Actor Ultrasound Therapy Machine is used, twice a week for six weeks. There are two common causes of erectile dysfunction: arterial plaques (common in smokers and diabetics), and venous leakage. The treatment addresses both of these causes using a precisely delivered shock waves of energy to the penis, nerves and blood vessels just under the scrotum. We do not recommend this treatment in those over 60 years of age with a prolonged smoking history, diabetes or high blood pressure treated with "Beta-Blockers," (Metoprolol). Realistically, the vessels may be "too far gone" to do much good, but anything is possible. Medical treatment with Viagra® and Tri-Mix® may be a medical alternative. Both of these are available at The Fountain Clinic™.

---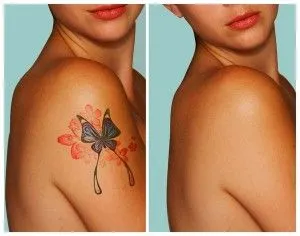 Tattoo Removal
If you are thinking of having a tattoo removed, The Fountain Clinic™ has the answer! Laser removal of tattoos is now available to solve problems with tattoos that are no longer desirable or acceptable for employment. Because the ink is at various depths, more than one treatment is required to do an effective and complete removal. The ink which is at the surface of the skin blocks the laser from reaching the deeper ink. Once the ink near the surface is removed, the laser can penetrate and break up ink that is deeper.
The tattoo laser is a special laser that is specific for a certain color of ink. The Fountain Clinic™ has three different lasers for tattoo removal. Therefore, any color of ink can be removed.
---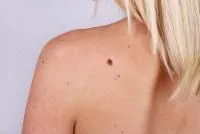 Mole Removal
Have unsightly moles or skin tags? Have them removed at The Fountain Clinic™! Most of the time moles and skin tags are benign, but they can also possibly be cancerous. Get them checked. Mole removal is safe and seldom leaves marks if cared for properly after treatment.
Larger skin tags have to be surgically removed, which will leave a scar. The scar can be then treated with a laser and diminished or removed.

---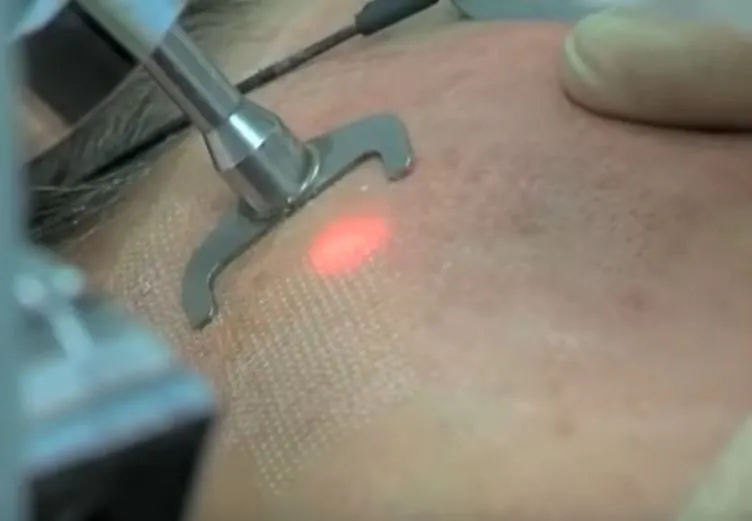 Laser Skin Rejuvenation - ProFractional®
ProFractional® Resurfacing - often referred as Fractional Therapy, is a quick and comfortable laser procedure used for improving the overall appearance of your skin. Fractional resurfacing uses a tiny laser beam to createt thousands of pinpoint treatment areas of the skin, as shown in the adjacent photo. Because only a fraction of your skin is directly treated with the laser, the surrounding untreated tissue promotes rapid healing.
Another modality is the Sciton® MicroLaser Peel®. This is a full-field skin treatment that smooths the skin and eliminates superficial wrinkles and irregular pigmentation.
---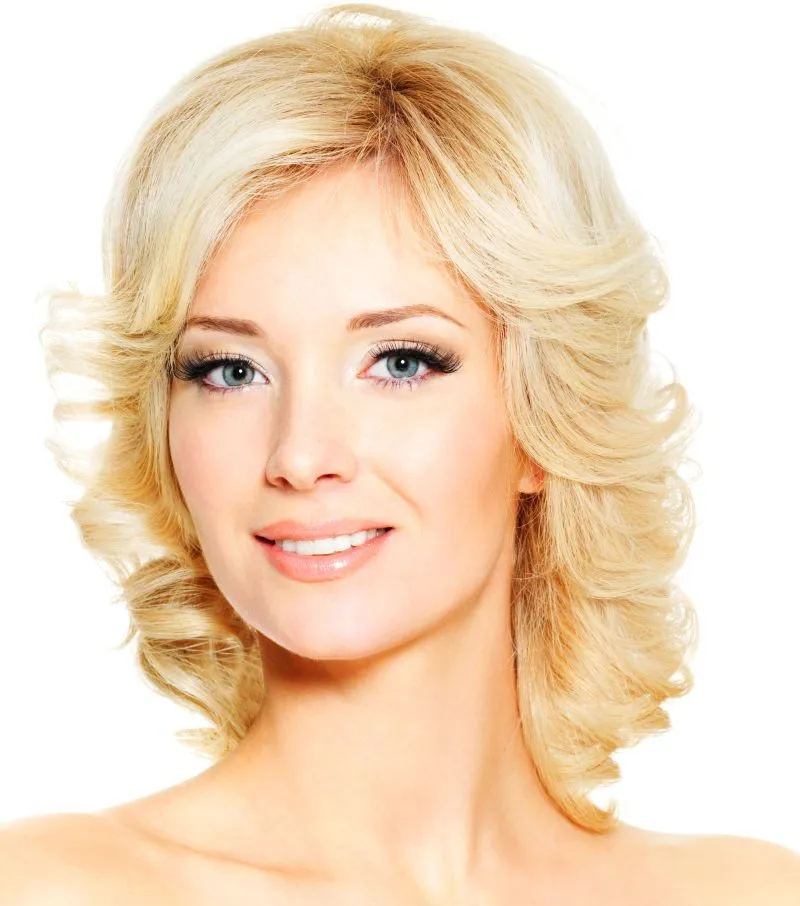 Botox and Xeomin
The result of Xeomin® and Botox® Cosmetic injection in wrinkled areas around the eyes and forehead is a smoother, relaxed and more youthful appearance.
---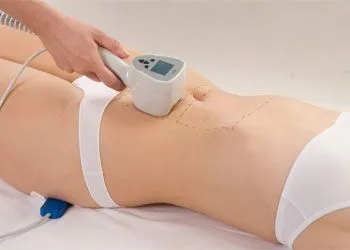 Fat Reduction / Body Sculpting
The Fountain™ Clinic is proud to offer the most advanced fat-reduction and nonsurgical skin tightening treatment now available. The Exilis® – used in Europe for years and now FDA approved, is an effective adjunct to diet and exercise to remove fat and tighten skin in problem areas such as: chin, "jowls," arms, chest, abdomen, "love handles," thighs and buttocks. Lose belly fat fast!
---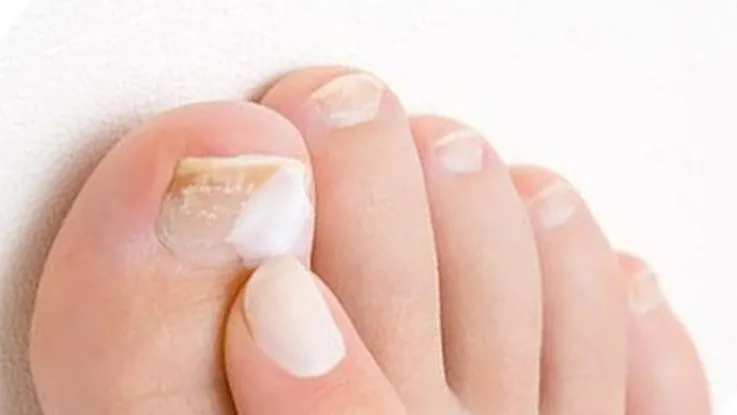 Toenail Fungus
Chronic nail infections are a nuisance. They can be embarrassing and can be a cause of more serious medical problems. Rashes elsewhere on the body can develop from an allergy to the fungus. Chronic inflammation from the body constantly fighting the infection robs energy for other uses. It can also inflame the arteries and nerves throughout the body leading to faster aging and even arthritis.
---
Knee and Joint Pain
Coming soon!